Uhuru utilizes its in-house Data-Linkage Platform to provide maps of water stations in Wakayama City to assist recovery after water outages
Uhuru utilizes its in-house Data-Linkage Platform to provide maps of water stations in Wakayama City to assist recovery after water outages
Uhuru Corporation, ("Uhuru", headquarters: Minato-ku, Tokyo, President & CEO: Takashi Sonoda) is pleased to announce the start of a service to use maps to visualize congestion at water stations in response to a water outage occurred in Wakayama City in Wakayama Prefecture when an aqueduct bridge collapsed.
The collapse of the Musota aqueduct bridge across the Kinogawa in Wakayama City directly impacted about 60,000 households (138,000 people) in the northern part of the city, causing emergency water stations to be set up at elementary schools and public facilities in Wakayama City. Information is displayed on the city's website, a hotline for residents to call about the outage was established and the city has been working to restore water service. But information is convoluted and confusion still reigns.
In response to this situation, in the 2 days from October 5th, Uhuru urgently developed a system to display the congestion conditions at the currently existing water stations and expected arrival time of water supply trucks utilizing part of the data-linkage platform functionality it has developed for use in its smart city/super city activities. Uhuru offered to provide this tool to send information to residents and support the sharing of information within the municipal offices.
Beginning October 7th, we have been providing information to local residents through Wakayama City Hall. We pray from the bottom of our hearts that everyone whose lives have been impacted by the water outage will return to normal as soon as possible.
Information Website:
URL:https://map.water-station.info/
*With respect to emergency water service due to the collapse of the Musota aqueduct bridge, potable water service has been restored to the region north of the Kinokawa River, therefore the above website will be discontinued as of 8:00 pm on October 12, 2021.
Support Details
Visualization of water supply stations in Wakayama City
–Map display of water supply area
–Display of congestion status at water supply stations
–Display of the remaining amount of the water truck
–Display of water supply status (estimated time of arrival of water truck)
–Congestion status update function for water supply station dispatched staff
Residents' Screen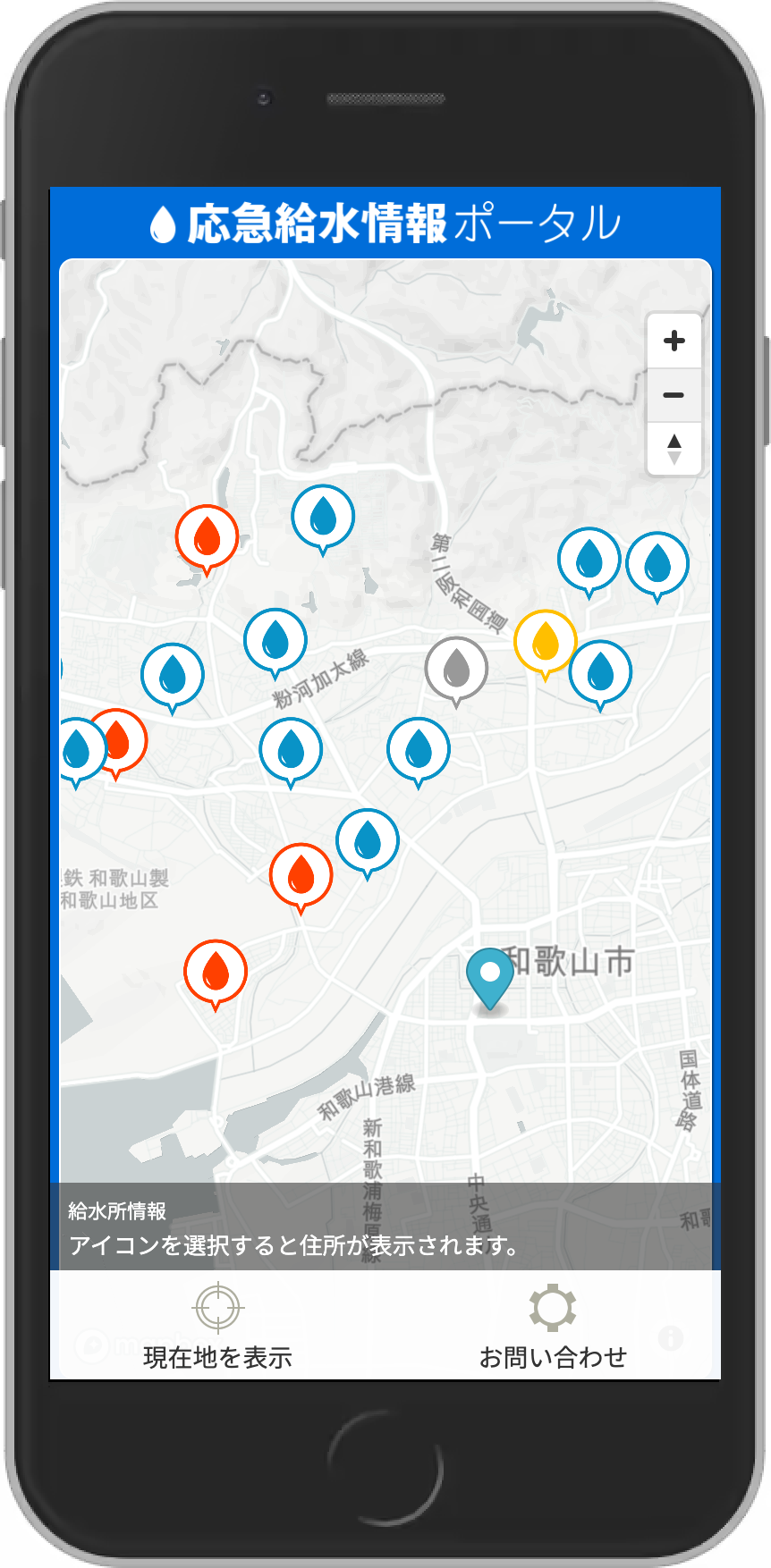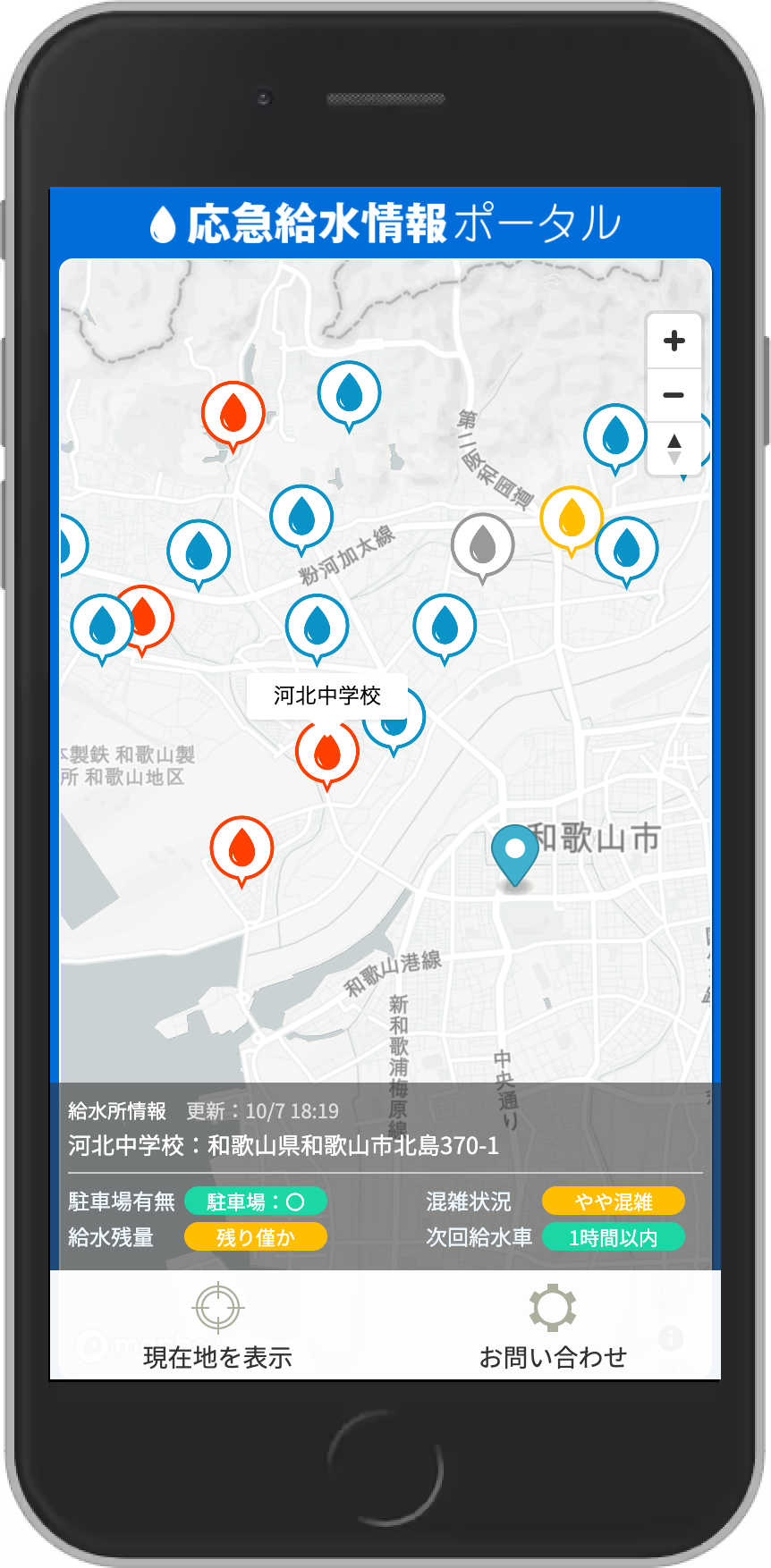 Screen for municipal workers to enter congestion conditions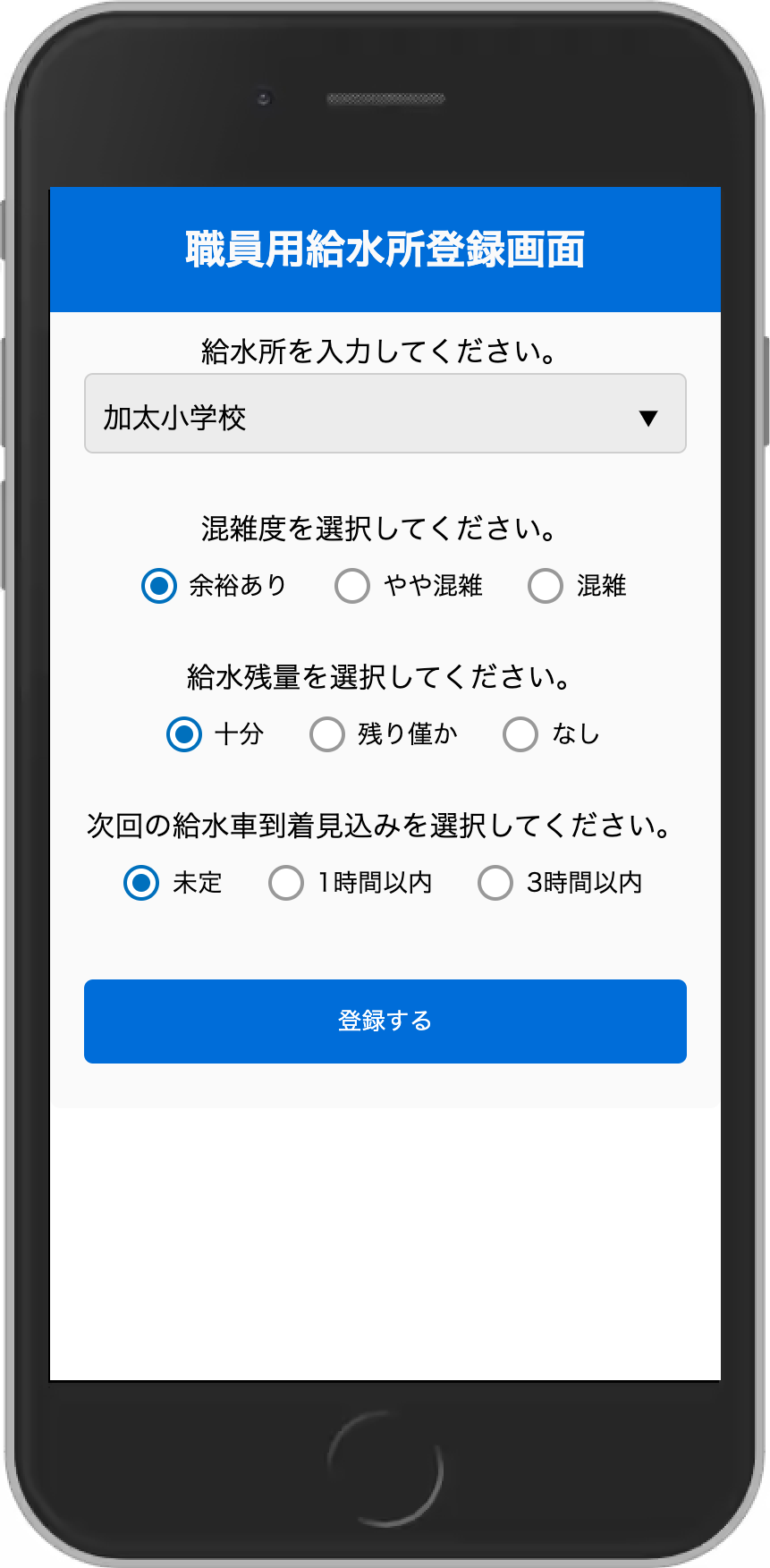 Uhuru's Role in Super City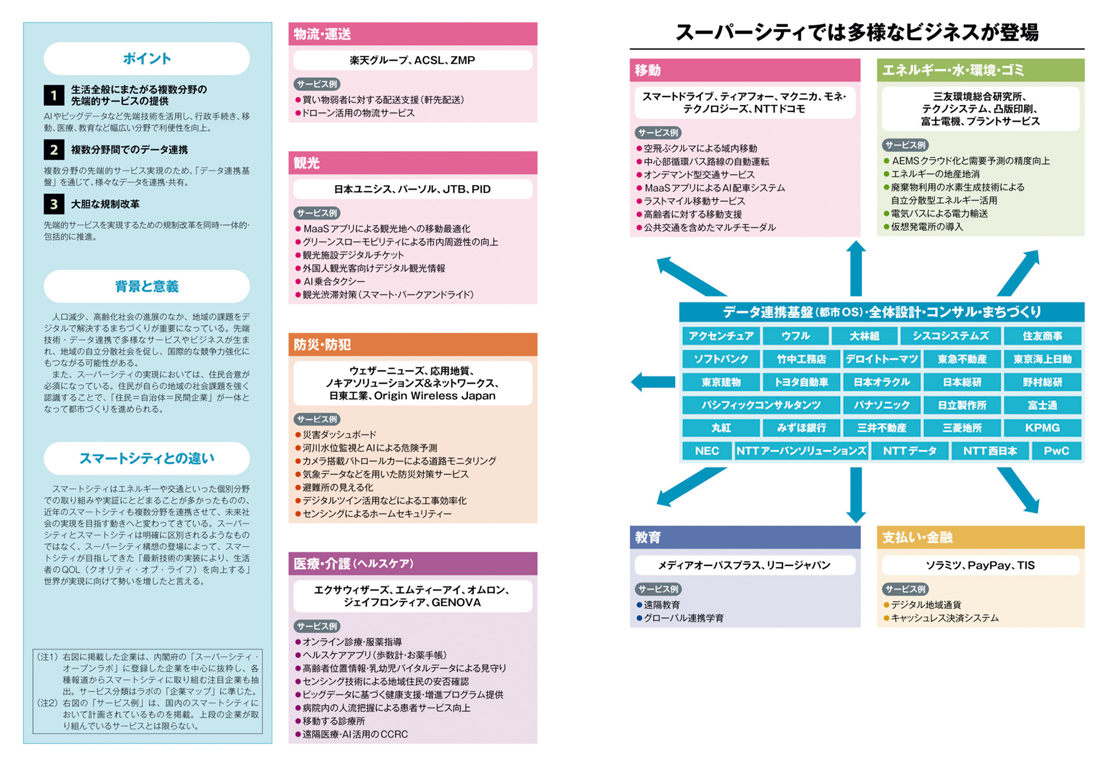 Source: "Nikkei Industry Map 2022 Edition" (Nikkei Publishing)
In October of 2018, Uhuru signed an Advanced Agreement with Wakayama Prefecture and established an R&D base in Shirahama Town, Wakayama Prefecture, with a view to bringing smart city / super city to reality. Since then, we have been engaged in utilizing technology to solve regional issues within Wakayama Prefecture.
Uhuru is active in providing a wide range of offerings, such as a system to visualize the 3 C's so that local residents and tourists can enjoy peace of mind; promoting a digital transformation (DX) solution to revitalize the Wakayama City Central Wholesale Market; and developing a portal site promoting bringing "Workation", a new way to experience tourism, to life, among other efforts. In May 2021, Uhuru was selected as a major business candidate in Susami Town, Wakayama Prefecture, in the open call for participants to the "Super City Type National Strategic Special Zone" of the Cabinet Office.
In addition, we have entered the "Wakayama City Smart City Promotion Platform", which has been recruiting members since September 2021, and will continue to contribute to the promotion of smarter cities in Wakayama City as a whole.
Reference: Related press releases
Uhuru Selected as a Major Operator in "Super City Framework" for 4 Regional Governments
(Announced May 17, 2021)
* Names of companies, products and services are trademarks or registered trademarks of Uhuru or the respective companies or organizations
Based on our corporate philosophy "Create a sustainable society with technology and outside the box thinking", Uhuru supports and promotes digital transformation (DX) and data utilization by businesses and society. We offer on-stop access to services such as consulting and system development based on our in-house products and solutions for edge devices and the cloud. To go beyond the framework of corporate activities and make DX for localities and industries happen, we are working on R&D in the domain of IoT + blockchain while advocating ways to introduce and standardize a system for trusted data distribution, an essential factor for smart cities and supply chains.
CONTACT
For inquiries and requests please click the CONTACT FORM button.