Uhuru's smart city engagements
In Japan, many towns and regions are facing a variety of social challenges, such as population decline and ageing, natural disasters, etc. While there is apprehension that these challenges will continue to become increasingly severe, urban renewal will need to make efforts to incorporate new technologies, such as IoT (Internet of Things), robots, artificial intelligence (AI) and cloud to help these regions solve the problems they are facing.
Aspiring to a
"Sustainable Society"
with technology
One important thing for Smart City is to create a sustainability mechanism for the future. For example, the inhabitants of regions where the low birthrate and ageing problem is underway will have challenges that are distinct from those of large cities which can expect a stable working population, and the resources to solve those problems will also be different. For those regions with limited resources, in addition to government, it will be necessary for local businesses and the inhabitants to take matters into their own hands and build a permanent structure themselves.
Uhuru's management philosopy is "Using technology and outside the box thinking to create a sustainable society". Since our founding, we have been providing services centered around software and IoT that enable us to support companies and regional governments to maximize their limited resources through data and technology utilization. Using enebular, our low-code / no-code service to develop IoT services, our unique approach is to hold ideathons and hackathons involving local residents to participate in creating solutions to the challenges distinctive to those locales. In this way, we aspire to create a "Sustainable Society".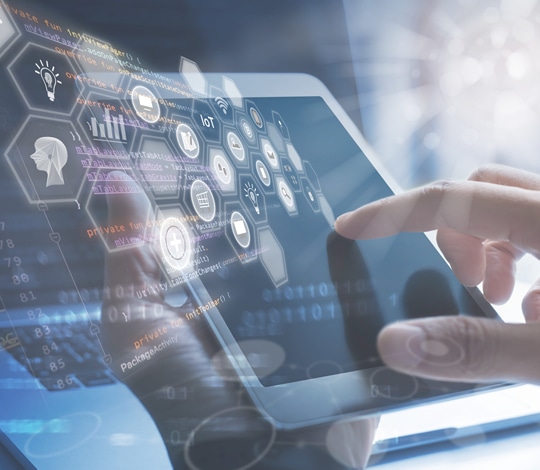 City OS is necessary to handle complex regional issues
The smart city concept, which is part of broader urban renewal, requires a long-term view of 20-30 years, while at the same time, multiple problems are intertwined in complex regional issues, where it is important to have a foundation capable of responding to themes that require a broad array of initiatives that can't be handled by a single regional government alone.
Therefore, what is needed is a City OS (Data Connectivity Platform) that can put into effect the efficient collection, management and interconnectivity of data from differing domains, simplify handling of data from businesses who provide a variety of advanced services and for local inhabitants who are users of the data, and furthermore can connect data collected by IoT technologies.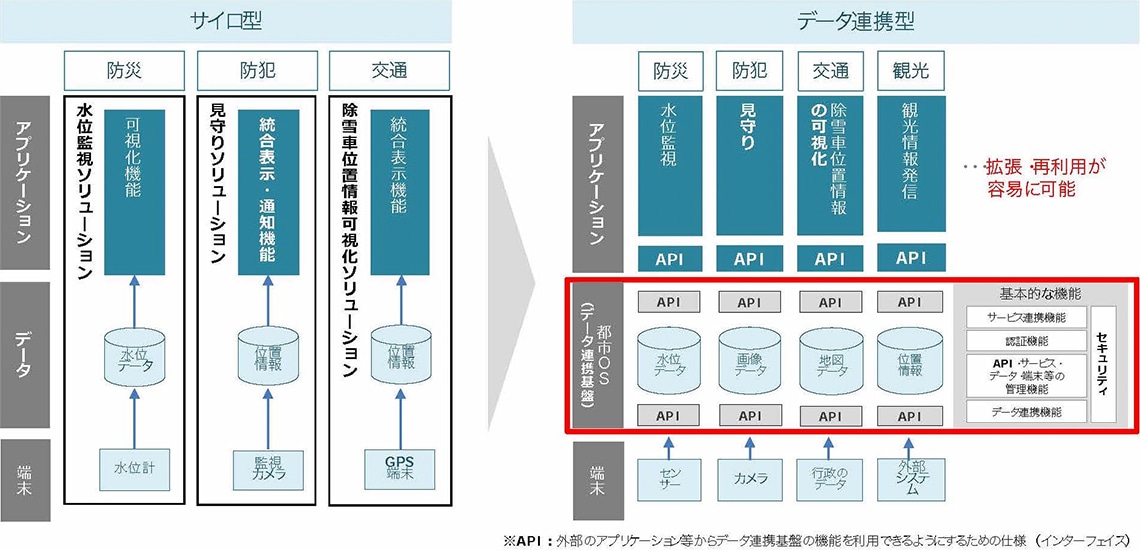 Uhuru's Engagements
Uhuru has made a variety of efforts in the smart city domain applying the business development know-how cultivated utilizing IoT sensing and cloud computing technologies. Not just providing the technology for cutting edge services in tourism, disaster mitigation, primary industries (farming & fishing), medical & healthcare and education, but also promoting business through taking a medium to long term view to regional economic revitalization and forming citizen developer communities. In addition, Uhuru has built up know-how in the constrution of "Smart City Architecture", the basic design principle of the City OS (Data Connectivity Platform), and has been participating as a founding member of the Data Society Alliance (DSA) whose goal is to solve social issues through the distribution, utilization and application of data. Going forward, we plan to continue promoting our business optimizing according to each locale's issues and contributing to bringing smart city to fruition at regional governments across Japan.
CONTACT
For inquiries and requests please click the CONTACT FORM button.