Uhuru partners with Sumo app to boost audience experience
Uhuru partners with Sumo app to boost audience experience
Tokyo, Thursday 8 November 2019: Uhuru Corporation will unveil 'Uri-Call', the digital stadium app, at the Kyushu Grand Sumo Tournament on Sunday 10 November.

Collaborating with Public Interest Incorporated Foundation Nihon Sumo Kyokai, Limited, the digital solution will allow fans to order refreshments and food via their smartphones at Kyushu Grand Sumo Tournament matches, which will run until 24 November.
The digitalisation of the Ochaya (tea house) services will improve customer experience by reducing queues at stadium bars and improving the efficiency of food and drink delivery.
At Grand Sumo Tournaments, "Ochaya" services are traditionally provided to consumers, whereby an "Ochako" (attendant) escorts a visitor to the seat and brings over food and beverages.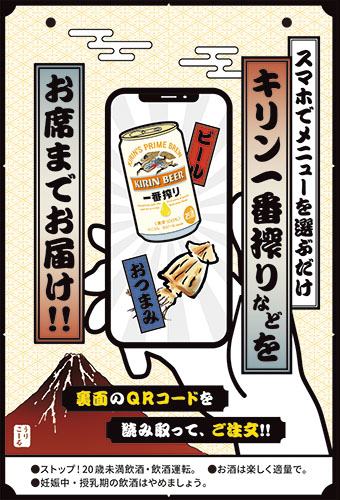 Order card Image
Kyushu Grand Sumo Tournament
| | |
| --- | --- |
| Dates | Monday, November 10th – Sunday, November 24th, 2019 Fukuoka Kokusai Center |
| Time of implementation | 11:00 – 17:00 |
| Areas | Box seats (Masu-seki) A and B |
| The project | By using Uri-Call, audiences can have the staff deliver draft beer, and food such as bento boxes to the designated areas. |
The service can be accessed for customers sitting is the agreed areas through an app and will be available for the whole duration of the tournament.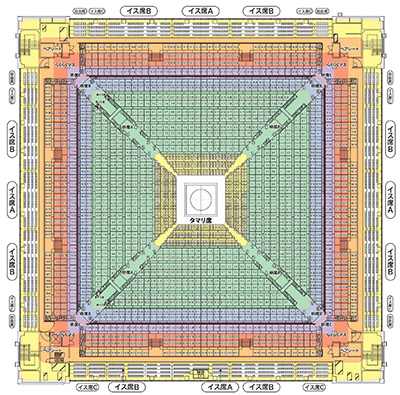 Venue seating chart
About Uri-Call
Uri-Call is a system that allows audiences to order items and have them delivered to their seats using smartphones.
Not only beverages such as beer but also food and goods can be included in the menu. The specification has been designed for maximum usability, relieving users from the trouble of downloading an app, registering for membership or inputting the seat number. Uri-Call enables anyone to order items easily, allowing for increase in sales and better hospitality.
Tests of this system have been carried out since 2017 in soccer and baseball stadiums. Feedback from users have been highly favorable, in that they can have food and beverages delivered without having to go over to vendor stalls and that placement of orders is simple and easy.
The service has been customized to have customers enjoy the Ochaya services at the Kyushu Grand Sumo Tournament in trilateral cooperation by Uhuru Corporation, Nihon Sumo Kyokai.
Uri-Call can be used not only in stadiums/arenas but also at beer gardens, hotels, in express trains, etc.
Related press release